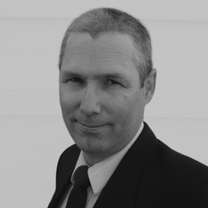 James Wesley, Rawles is a survivalist author and lecturer. He is the founder of Liberty Paradigm Publishing. He is also the founder and senior editor of SurvivalBlog.com. He is a former U.S. Army intelligence officer, and now work as a full-time blogger and freelance writer. He has been an enthusiastic survivalist since my teenage years. He grew up in the Bomb Shelter era, and that mind set just never wore off.
He has authored several best selling nonfiction and fiction survivalists books. His expertise is primarily in retreat security, food storage, firearms, communications, first aid, and off-grid power systems. He has a B.A. degree from San Jose State University with minor degrees in military science, history, and military history. He served as  a U.S. Army Intelligence Corps officer and held a Top Secret security clearance with SCI access. He attended the Army NBC defense officer's course, as well as Northern Warfare School at Fort Greeley, Alaska. Before resigning his commission as a Captain, Rawles worked numerous live intelligence gathering and analysis missions overseas at the tactical and strategic levels.
Rawles is primarily English ancestry, a Christian, and holds to Reformed doctrine. In his words "I'm saved by God's Grace and Christ's blood, and not ashamed to say so!"
From the mid-1980s to 2005 he worked as a journalist and technical writer. During that time he wrote a full length survivalist novel, titled "Patriots: Surviving the Coming Collapse." He later authored four sequels to that novel, three of which were on the New York Times bestsellers list. (One of them reached #3 on the list.) He has also written several nonfiction books.